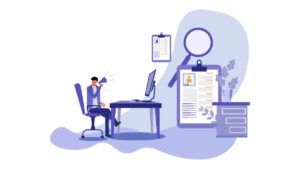 Hiring permanent employees and absorbing them into your organization is a serious commitment, so you better make sure that you're making this commitment to the right people.
Permanent staffing solutions give you access to fully screened and qualified candidates in any industry of your choice.
Executive search
Senior & Mid-Level hiring
Junior level hiring
RPO
There are several advantages of being a permanent employee, including:
Paid time-off: Organizations often offer permanent employees the ability to take paid time off from work for personal reasons, such as vacations, illness or parental leave.
Retirement benefits and pension plans: You also often have access to 401(k) retirement plans, which you can fund using a portion of each of your paychecks. Sometimes, employers will match your contributions up to a particular limit.
Career development: Employees may offer training or professional development opportunities for their full-time employees. You can take advantage of these resources to improve your abilities at work and further your career
Advancement opportunities: As a permanent employee, you can use your experiences and relationships at work to gain opportunities for promotions. You may also have access to people or resources that can help you meet your career goals and advance more quickly or easily.
Networking abilities: Because you work with the same people every day, often in the same location, you may find it easier to build professional and personal relationships with your colleagues. These relationships not only fulfill your social needs, but they can also grow your network.
Sense of security: Your employment does not have a pre-determined end date, which can provide relief because you know you have a job to go to every day.